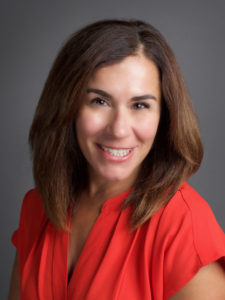 TRISH MCMILLEN
Being a Realtor in Park City, Heber Valley and Kamas, Trish McMillen is dedicated to giving her clients outstanding service and Real Estate Expertise for Park City and the surrounding areas while providing a sales experience like no other.
After a whirlwind romance with her husband and a fantastic ski-honeymoon in Park City 11 years ago , Trish McMillen and her husband Jared McMillen made the decision to make their dream of living in a ski town a reality by moving to Park City, Utah.  Simply put, they had completely fallen in love with the Park City area over the years through their many visits.  They were simply "over" living in a big city and longed for a simpler existence.  No more crazy traffic, no more crazy chaos….just the serenity of open space and a place they could hang their hats.
After visiting several other ski towns in an effort to find the best location for their new business endeavor, they decided hands down that Main Street, Old Town Park City was the absolute perfect location to open their flagship photographic gallery now known as the The McMillen Gallery.  It was their goal to make this picturesque little town their home and well, they've done just that.  Park City had everything they were looking for in a home and their goal was simple– find a town where they could ski in winter, and play hard in the mountains in summer while raising their daughter to appreciate the outdoor lifestyle.  Needless to say, they and their daughter have found what they longed for.
Although Trish is an award-winning professional photographer and entrepreneur, her family has been in real estate development for many years. After working alongside her father, a contractor and real estate developer in Las Vegas, Nevada, she pursued an interest in acquiring and managing several investment properties in Nevada and Utah. Real Estate has been a lifelong focus/interest for Trish. Being a Realtor in Park City & Heber has been a whirlwind for Trish.  And, as a Realtor in Park City & Heber, she's met and helped so many amazing people, she really feels as though the career change was just what she needed.
"When I think about real estate, I genuinely get excited. I couldn't tell you exactly why I love to action of searching for or selling homes…perhaps it's the hunt…perhaps it's the find…or perhaps it's getting to experience new views and surroundings that are just what we want to make and call home:) I wish I could put my finger on it, but I do feel as though the process of building a new nest for our clients while helping others do the same as they relocate to their new dream home is such a joyous event."
" And with all the growth that the Heber Valley and Park City are experiencing currently, it's a wonderful time to be in Real Estate in Utah.  There's so much happening that there is an energy in the air…an excitement to it all.  It's amazing to think that the area has grown so much and there's more coming every day because investors and future home owners are excited too.  It's a fantastic place to live and people are realize that fact every day.  Utah has everything.  Ease of travel, a great lifestyle for families and outdoor enthusiasts.  So of course, why wouldn't you want to live here."
McMillen Group Properties is glad to assist Park City and Heber Valley investors with their Real Estate Sales and Purchases as this area continues to grow and prosper.  On a side note, Trish attended Colorado State University and is also a former Outward Bounder with a great passion for the outdoors. She also serves on the South Summit Trails Foundation as a board member to ensure the valley grows in a way that will preserve these spectacular open spaces for all of us.